Newest Post
// Posted by :Index
// On :Rabu, 17 Oktober 2012
DOWNLOAD BLOOD-C 3GP SUB INDONESIA



Blood-C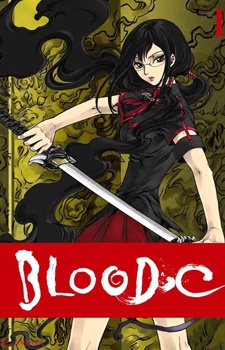 Type: TV
Episodes: 12
Status: Finished Airing
Aired: Jul 1, 2011 to Sep 30,
2011
Producers: Production I.G,
Aniplex, Mainichi Broadcasting
Genres: Action, Mystery, Drama,
Horror, Vampire, Slice of Life,
Supernatural
Duration: 23 min. per episode
Rating: R - 17+ (violence &
profanity)
Kuil Ukishima ini terletak di
sebuah kota tua di tepi danau
yang indah. Gadis Kuil Kisaragi
Saya tinggal di sana bersama
ayahnya, Tadayoshi. Pada siang
hari, dia menjalani kehidupan
seorang siswa sekolah tinggi
biasa di Sanbara Akademi. Pada
malam hari, dia berburu Old
Ones. Memiliki kecakapan fisik
supranatural, Old Ones
memangsa manusia, dan hanya
Saya yg memiliki kemampuan
untuk mengalahkan mereka.

Blood-C 01 3gp
Blood-C 02 3gp
Blood-C 03 3gp
Blood-C 04 3gp
Blood-C 05 3gp
Blood-C 06 3gp
Blood-C 07 3gp
Blood-C 08 3gp
Blood-C 09 3gp
Blood-C 10 3gp
Blood-C 11 3gp
Blood-C 12 3gp (END)
(by:grogol)
Related Posts :
3gp, anime, Blood-C, mp4 sub indonesia, sub indonesia